August 2019
Mon
Tue
Wed
Thu
Fri
Sat
Sun

1

2

3

4

5

6

7

8

9

10

11

12

13

14

15

16

17

18

19

20

21

22

23

24

25

26

27

28

29

30

31

Calendar
Statistics
We have 157 registered users
The newest registered user is rickyfina

Our users have posted a total of 3923 messages in 463 subjects

Who is online?
In total there are 2 users online :: 0 Registered, 0 Hidden and 2 Guests

None

Most users ever online was 57 on Tue Aug 01, 2017 10:22 am

JuG's facebook
Thu Feb 07, 2013 4:05 am by JuGReeZy
Hey Guys, whoever is still visiting this forum, I'm Engin Laris on facebook, way more active in there than in this forum(obviously).
Comments: 0
This place is dead!!!
Sun Jul 18, 2010 11:41 am by Dragonbeggar
OMG WTF where all za naabz at!?


Comments: 17
IMPORTANT!
Mon Jan 31, 2011 7:23 am by JackieChan
sup fellas


I have kinda missed you noobs, so I searched for 9dragon and noticed dat gamersfirst started with 9dragons, so I started.

im RL11 LoB vanguard ( jug rulez, so why cant I?
)

so if u guys play 9dragons now in phoenix shud know that a new pandora have been started, so I thougt dat you did, but it seems dat some newbs took the name from us : O

and some bad new is dat my name is …

[ Full reading ]
Comments: 3
CLAIM YOUR CHARS ON G1 PAGE NOW !!!
Sat Sep 11, 2010 2:28 am by wtsun
HI mates here is the link to claim your chars and retrieve it soon:

http://forums.gamersfirst.com/index.php?act=announce&f=533&id=274

you need to be registered and logged in G1 then follow the steps

hope to see you soon ingame



PS: this claim page is open until sept the 17th so tell all your friends to go and do that !!!


Comments: 1
Ciao a tuttiiiiiii
Wed Sep 08, 2010 6:48 pm by DSephiroth
hi all, there are a lot of friends here ..how r u all?? JuG, Apophis; Neo, Mirza, wtsun and more

DSephiroth here, old player and old (for a bit) pandorians :p still on Guerrieri_Erranti league From Italy...fun league thats why i like Pandora 2 . I just wanna see everyone spamm here and dont lose all


gogo guys
have fun all
Comments: 2
Hi.
Tue Jul 27, 2010 5:57 pm by Raptor
Hi all.

I'm --Raptor--, quite new in pandora, even if i've been here with my nuker for quite some time ago before i deleted him



(wont bother to hide hp, i took a purge the hour after this run was being made).






Anyways, i'm currently 17 years old... Live in Sweden
, …

[ Full reading ]
Comments: 7
Introduce yourself..
Mon Jul 13, 2009 3:20 pm by JuGReeZy
My name is Engin,im 17 years old boy from Bulgaria,
Things i like hmm..Music,Movies.Things i hate are lies
Games i like are Battlefield 2,Biohazard 4,9Dragons n NFS Undercover,
I Play every game i like,mostly with good Graphic and Realistic ones.
Here is a Pic of me.


Comments: 84
Hello........!
Wed Dec 23, 2009 1:45 pm by tauinoob
hello, i'm taui.. and i'm a noob
buuuuuuuuuuuuh!


Comments: 5
Tell us your char story
Thu Apr 08, 2010 1:21 pm by [Old-Tree]
Ok, i want to start since i'm pretty new on forum. I've seen a topic like this on main forum too, but want to know you guys too.

Started game around 2 years ago. Why? Hmm, a friend from real life (classmate told me about) and game sound interesting and i tried it. My 1st char was a shaolin nuker, grinded it till RC10-11 and then stopped (reason, died to many times >.< 1st char nuker is …

[ Full reading ]
Comments: 8
Radio
WebGames
-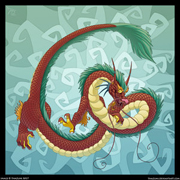 Poll
Warrior needs Hyb Scale Buff as selfbuff or not?
Yes

60%

[ 18 ]

No

40%

[ 12 ]
Total Votes : 30

feeds
Social bookmarking









Bookmark and share the address of 9dragons on your social bookmarking website

Bookmark and share the address of Pandora Boards on your social bookmarking website